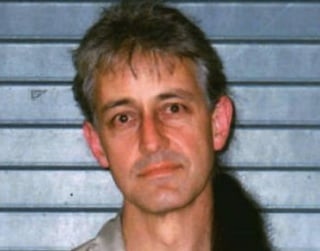 West Virginia held their democrat primary on yesterday.  As far as the Obama campaign was concerned, it was a normal primary with a nobody running against them.  But the campaign was in for a shock.
The other man who was running against the president in the primary is convicted federal criminal.  His name is Keith Judd, otherwise known as 'Inmate No. 11593-051, and he is serving 210 month sentence at the Beaumont Federal Correction Institution in Texas for making threats at the University of New Mexico in 1999.
Even though he is serving a sentence in Texas, he was able to get qualified for the democrat primary in West Virginia.  He was not expedited to get a lot, probably earning 10% – 15% at the most.  That is not how it went however.
With the majority of the results in, Judd got 41% of the vote, which earns him at least one delegate to the national convention.  Giving the incumbent only a 59% victory.  Judd finished with nearly 70,000 votes, and won 10 counties in West Virginia.
To give a comparison.  President Obama won only 59% of the vote in West Virginia with Judd running against him, essentially a nobody.  And Mitt Romney won with 70% of the vote in the state with Ron Paul running against him.  Rick Santorum and Newt Gingrich also got votes as well.
Judd also ran for president in 1996, 2000, 2004 and 2008.
In other news, Pres. Obama just barely gt 80% in North Carolina's democrat primary.  A total of 19.76% people voted No Preference, amounting to 84,801 votes that didn't go to the president.
Also North Carolina, the state were the democrats national convention will be held, voted today in favor of the Amendment 1, the marriage amendment that will define marriage between one man and one woman.  That is going to make things a little awkward during the convention.
Related articles